Greenfield Farms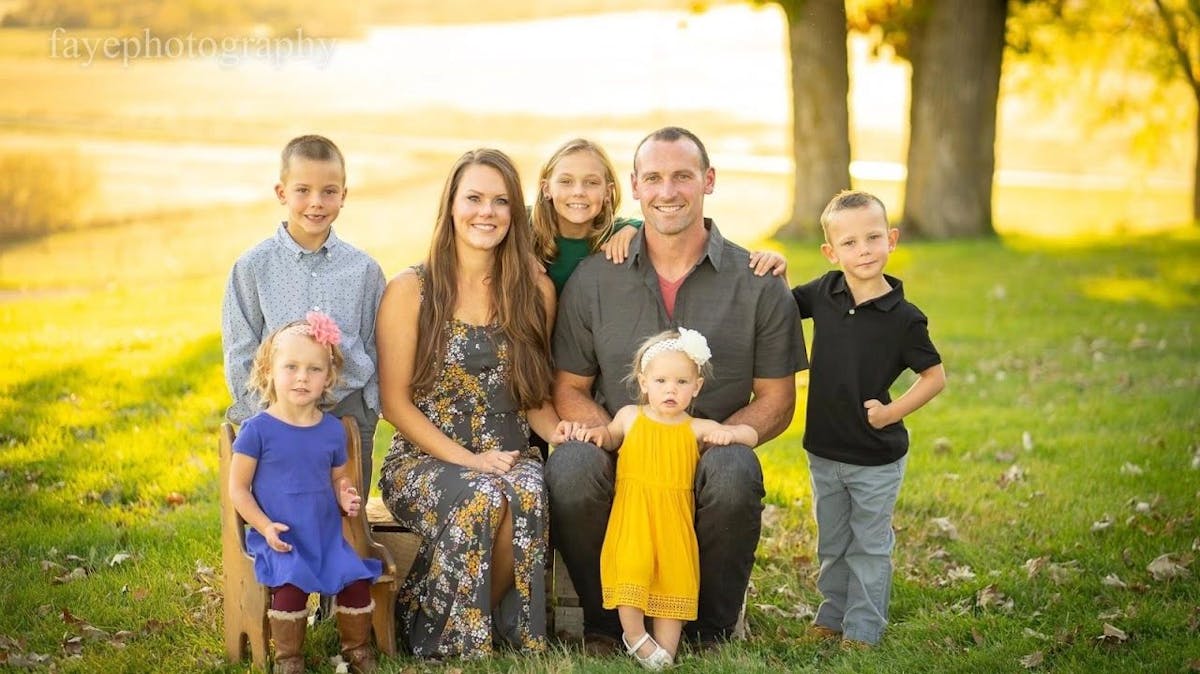 We are the Gruenenfelder Family.
Greenfield Farm resides in the rolling hills of Iowa County, in Southwest WI. We are a scenic drive about 40 minutes outside of Madison, WI. Our farm is first-generation owned and operated by Jason & Kris Gruenenfelder and our 5 young children. Beginning our business 12 years ago, our primary focus is and continues to be milking dairy cows in a beautiful white barn built in early 1900's. We have always enjoyed teaching and showing our kids different varieties of animals on our farm throughout the years, but our need to diversify as a business was catapulted by the recent pandemic. In March of 2020, we were given notification from our processor (where our milk goes to be made into cheese, yogurt, dips and butter) that 20% of our milk would not be sold and we would need to reduce our milk inventory, which is essentially taking a 20% hit of income and a tough decision for our cow's livelihood. We needed to find a home for some milk and quick. Our solution was to purchase pigs and raise them up on cows milk that we couldn't sell. The pigs thrived and we found another way to add value to our farm and our family, plus who doesn't love bacon!?!?
Our farming practices have changed too, but we were in a state of transition well before the pandemic struck. Along with the National Resource Conservation Service (NRCS), we adopted the practice of Regenerative Grazing for our milking cows. The focus is to improve and optimize our land's soil health, make our footprint carbon-neutral and create a lifestyle our kids can help participate in. Regenerative Agriculture is part of our sustainability focus for the next generation and for our community. Part of Greenfield Farm's commitment is to allow cows to graze outside and take advantage of a mostly grass diet. The cows rotate to a different pasture every day and will not see the same pasture for 30-35 days, allowing for the grass to recovery and regenerate, without the use of pesticides or fertilizer!
The kids unanimously decided that the pigs are here to stay on the farm, rather than the short-term solution we had in mind. In fact, they have decided to add more animals to our rotation, such as boer goats, chickens, ducks, and beef cows have all made their way into our hearts and into our regenerative agriculture plan. Of course, we will also be keeping our border collies for herding the animals and our cats for days of endless cuteness! While researching and moving our farm operation to this new way of life, we came to realize that we are only one of a handful in the state that have similar practices. This method is very commonly used in different countries such as Ireland, New Zealand and Australia. We invite visitors to our farm and are happy to partner with Artemis Provisions and Cheese to help us direct market. Our clients and consumers want to eat healthy and responsively and our barn doors are always open!
— The Gruenenfelders
Jason, Kris and Family